The Rising Tide team was invited for a radio guesting at DWBR 104.3 Business Radio's Business Brew to talk about the company, how it started, its products and services, and some of the campaigns we have created for some clients.
Hosts Cheryll Ayuste and Shirley Semic asked Rising Tide about the challenges and perks of brands and business going digital. They also discussed ways to effectively reach out to target markets using SMS, social media, and other digital platforms.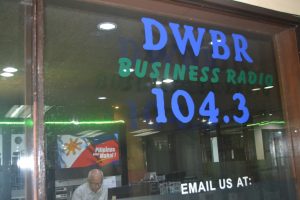 "There are 48 million Filipinos are active in social media and there is 117% mobile penetration," Ivan Bautista, Head of Digital Strategy, mentioned during the interview.
Cecile Perez-Tizon, Head of Business Development, talked about the importance and ease of SMS in conducting promos, while Nicai de Guzman, Head of Marketing, discussed the company's different initiatives in terms of mobile and digital literacy for both private institutions and government agencies.
Business Brew airs over DWBR-Business Radio, 104.3-FM, Tuesdays and Thursdays, 10 to 11 in the morning. U-stream followers can key in dwbr104. Audio streaming is available via www.pbs.gov.ph.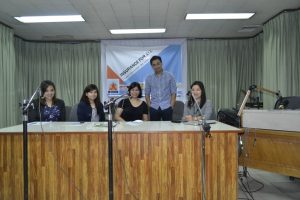 Interested to have Rising Tide talk about mobile and digital in your own company? Feel free to reach out to us by emailing contact@13.229.113.77
Listen to the recording of the live interview below. The segment starts at the 6:27th mark.