There is no denying that social media has become an integral part of our daily lives. It has affected the way we think and has influenced our decision-making. This is the reason why groups with different advocacies have turned to social media to help them win their cause.
Social media has been instrumental in a number of movements in the past. During calamities, people used social media to gather support and pool donations. Several organizations also capitalized on social media to increase awareness and engage with their audience.
Remember ALS Foundation's Ice Bucket Challenge? It is considered as one of the most successful social media advocacy campaigns of all time. It became a viral hit which resulted to donations amounting to more than US$100 million. More than that, it helped in educating people worldwide on what ALS (Amyotrophic Lateral Sclerosis) is.
Here are some tips on how to effectively use social media for your advocacy:
Create a Social Media Strategy
Like any digital campaign, creating a social media strategy should be a priority. First, you must set your objectives and know your target audience. Once you have established these, your organization must determine the appropriate social media platforms for your cause, as well as the purpose of each platform.
Facebook is a necessity since people will most likely look for your organization in Facebook. You can use it as a venue to feature relevant content, announce events and drive people to your website. Meanwhile, Twitter can be used to reach out to key influencers, government officials, and other personalities who have the power to support your cause.
When creating a social media strategy, keep in mind that it is a powerful channel for two-way communication. Use it to interact with your target audience and get them to join the conversation. Plan which type of content will drive the most engagement.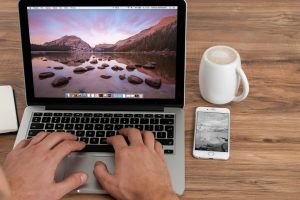 Establish Your Voice and Tone
Study the tone of your organization. You can do this by looking at your current marketing collaterals. Your organization's voice and tone should be consistent across all channels, whether online or offline. If you're working for a Non-Government Organization (NGO), your social media tone should remain professional and authentic at the same time. Keep in mind that you are talking to individuals, so it is okay to add a bit of personality to your voice. Find a way to deliver a clear, concise and captivating message while maintaining your tone.
Build Your Brand
If your main objective is to drive awareness to your advocacy, you must take advantage of social media to build your brand. Use your logo in all social media assets, whether it's a video or an infographic. If applicable, use a unified hashtag.
Do not forget to include your social media pages' URLs in offline materials such as posters, brochures and calling cards. This will help drive more audience to your page.
Remember to use social media carefully. Be factual and use information from reliable sources. Always attribute when sharing content from other sources. Be a source of up-to-date information regarding your cause.
Create Compelling Content
Prioritize visual materials when creating content. Use powerful images and text to get your message across. Take note that materials should be shareable to increase awareness.
Be innovative. The success of the Ice Bucket Challenge can be attributed to its quirky approach in catching people's attention.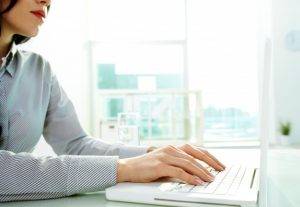 Start a Conversation
As mentioned previously, social media should be used as a two-way communication channel. Encourage your audience to converse by being approachable on social media. Do not be afraid to ask them to share content or tag their friends.
Remember that social media is about interaction. When your audience comments on your post, return the favor by creating a reply. Always allow room for feedback.
Foster a Community
Reach out to groups with similar goals and make them aware of your advocacy. Follow the right people on social media, such as those who have the power to make decisions or influence other people.
Build trust with those who are passionate in interacting with your organization. These are the people who will attend your events, make donations and share your message to others.
Do not be afraid to ask the experts for help when you get overwhelmed at using social media to reach your objectives. If you think you need a little bit of assistance in building your social media presence, you may contact us at contact@13.229.113.77