If content is king, then we can call video the king of kings. Among all types of digital content, video is said to deliver the highest engagement and conversation rate for brands. Audiences are more likely to watch a video than read an entire paragraph of branded content. This may be the reason why 71% of marketers have plans to increase their video budget. So if you're a digital marketer and you're not yet riding this trend, you better reconsider your strategy.
According to Cisco, video is projected to account for 80% of all consumer internet traffic by 2018. With all the clutter and competition in the digital sphere, there is no guarantee that your video will be watched. Whether it ends up being watched all depends on the execution. Consider these key elements that make a video watchable.
It focuses on storytelling rather than selling
In video content marketing, hard sell doesn't sell. Instead of talking about a product, tell a story instead. Audiences are getting pickier with the type of content they consume. If it isn't relevant to them or if it doesn't tug into their heartstrings, it is likely that they will skip your video and move on to a more compelling content.
Remember AirAsia's Love is in the Air video last Valentine's day? All it took was a drone dropping roses on different locations to tell a story of spreading love in the air, literally. That video ended up being shared multiple times in social media.
It hooks the audience right off the bat
The first few seconds of a video are vital in determining whether the viewer will continue watching your video or skip it altogether. An effective video is like an elevator pitch. It should spark interest from the get-go to compel your audience stay. You can pose a question, deliver a promise or entice the audience with killer visuals. Be clear with the objectives of your video – whether it to educate the audience or a call to action. Viewer retention should be the priority, so make an extra effort to hook the viewer right from the start. If you can't catch their attention in the first six or ten seconds, you can count your views goodbye.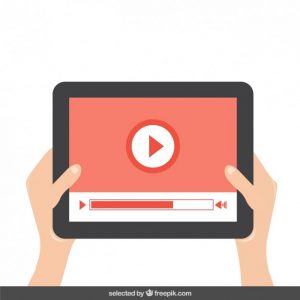 It works even without sound
Sound must always be secondary. Gone are the days when every video has to be supported with some kind of narration. Even on mute, your video should be able to tell a story. Maximize the medium. Use overlays or add subtitles; let the visuals do the talking. So make sure you have easy-to-read subtitles or captions.
One good example is Buzzfeed's Tasty which features different recipes in short but sweet 30-second videos. It's like a cooking show, minus all the chatter.
It is customized based on the audience and distributed in the right channel
This is the most important factor in creating a watchable video. The first step is to know your audience. Who are they? What excites them? Once you've established these, you can then customize your video content to suit their taste.
Choosing the right distribution platform is equally important. Your target audience can't watch your video if it doesn't reach them in the first place. Nowadays, videos are discovered, not searched. Determine whether your video will work better on YouTube, Facebook, Snapchat or Vimeo.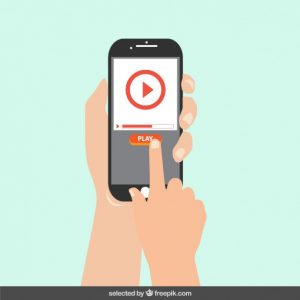 Mobile-first video format
Did you know that mobile penetration is also expected to grow for the next few years? Mobile ownership alone is predicted to reach 74.7 million by the end of the year. This means that you should produce videos that would look good on a mobile phone.
For example, if you plan to add subtitles to your video, make sure the font is readable enough if someone is watching it on his or her mobile device.
The amount of money you pour into video production will all go to waste if it doesn't end up being watched. Keep these factors in mind when you decide to include video marketing to your strategy. And really, why wouldn't you?