The spending habits of consumers have drastically changed throughout the years. Gone are the days when people have to drag themselves all the way to the nearest mall when they have to buy something. With the rise of e-commerce in the 21st century, consumers can now shop via computer or mobile phone in the comfort of their own homes.
Although e-commerce is not limited to online shopping, it is the most common among the different types of e-commerce executions. Online stores and marketplaces have continuously multiplied globally, with the likes of Amazon, eBay and Alibaba leading the pack. Brands have started to realize that there is an online market, and this market is actually growing and eating up a share of physical retail sales. This is why some local and international brands now have e-commerce functionalities in their own websites or mobile apps.
The online behavior of consumers has greatly affected how business is done (and vice versa), and those don't learn to adapt will get left behind. Here are some of the reasons why brands should consider setting up an e-commerce platform.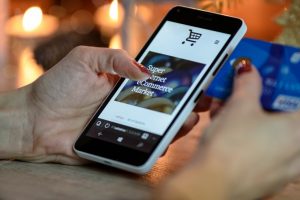 Less physical limitations
Having an online store means that your business can be less dependent on retail partners. There is no need to rent a mall space, decorate and maintain it. Your brand will also not be confined geographically depending on your store location. At the same time, selling will not be limited to store hours. It is possible to earn even when you are sleeping. Through e-commerce, you can definitely reach a wider market.
Using an online platform will also solve problems in shelf space. You can sell more products without worrying about the store space. In the long run, this may be more economical for your business.
Customer engagement & loyalty
E-commerce grants businesses access to more customer information compared to other type of sales. Brands can get customers to sign up to loyalty programs or subscriptions which make it easier to create a base of loyal consumers. This is advantageous not only to the brand, but also to the customers. With the information available, brands can easily engage with their customers; so when there are promotions, it is easier to reach out to them.
Brands can also easily track the spending habits of customers through e-commerce. You'll be able to know what kind of products your customers like and adjust your strategy accordingly.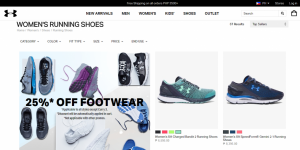 Digital Strategy
Since e-commerce is done online, it is also the best venue to advertise your online store. Using good digital strategy, you can increase your store traffic and get more conversions.
Brands can tap into social media or performance based marketing to increase brand awareness and influence the purchase decisions of consumers. There are a lot of options available, like SEM (Search Engine Optimization) ads or carousel ads on Facebook. These strategies may lead to better sales. Under Armour Southeast Asia's e-commerce site even use different SEM ads per country for better targeting.
Consumer behavior
The success of e-commerce is mainly due to the shift in consumer behavior. Consumers are getting tech-savvy now more than ever. Before making a purchase, people tend to research and read reviews online. E-commerce takes advantage of this behavior by offering an option for consumers to review products on their respective online stores.
The convenience that e-commerce offers is also one of the pillars of its success. Those who are feeling lazy or extremely busy can just make an online purchase, pay through online channels and wait for the delivery. This also works well for those who hate crowds or those who prefer shopping discreetly.
Of course, e-commerce is not suitable for every brand, but it doesn't hurt to study if it is a viable option for your business. If you're interested in building an e-commerce website for your brand, you may contact us at contact@13.229.113.77